Announcing OpenText™ Content Cloud CE 22.1
The OpenText™ Content Cloud offers a broad and deep suite of content management products, providing end-to-end solutions that help organizations maximize the value and minimize the risk of their information.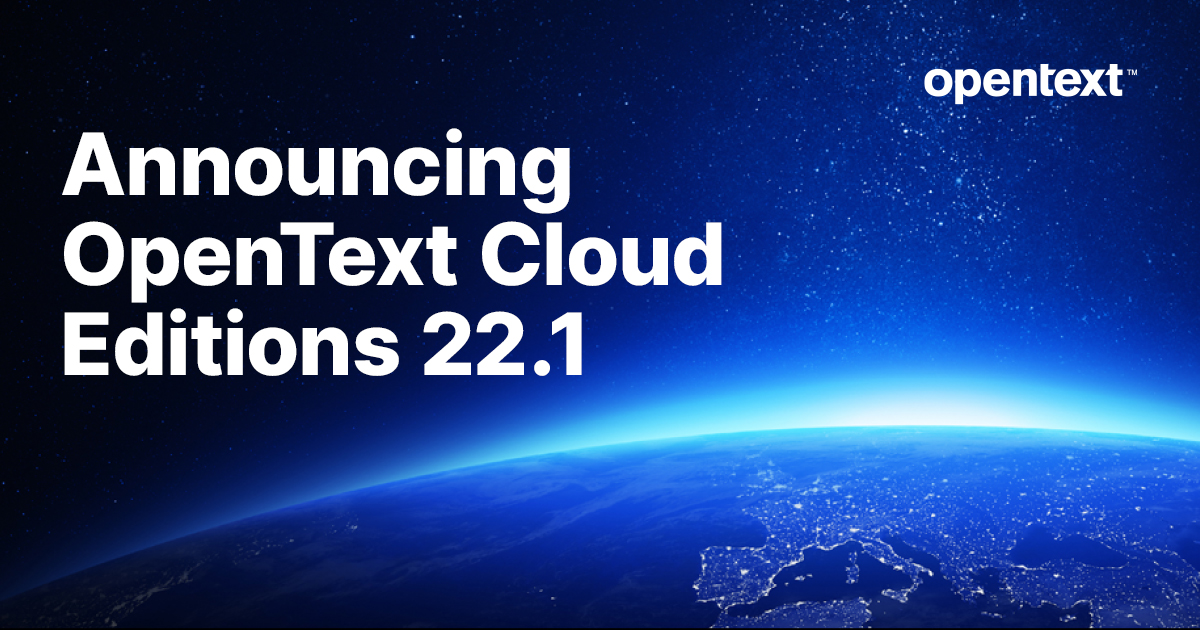 What does the latest version of OpenText Experience Cloud CE 22.1 give you?
✔️ Relevant, data-driven, modern experiences
✔️ Engagement with customers across multiple channels from a single platform
✔️ Improved decision making, operations, and relevancy through data
In CE 22.1, the following enhancements were made:
Improve collaboration. Seamless bi-directional synchronization between Microsoft Teams and Business Workspaces.
Integrate e-signatures. Enable secure e-signing directly within a SaaS content platform.
Accelerate business processes. 
Help build tailored business and industry solutions.
Click here to find out more about OpenText™ Content Cloud CE 22.1.